Our mission
From the day of incorporation, Machine Mind has been developing its own comprehensive AML class system.
The goal behind the creation of this solution is to provide a highly automated, self-learning system that helps in combating money laundering and terrorism financing for obligated financial institutions
Our employees, including the managing director and lead system architect have many years of experience in the field of risk analysis, compliance and AML software development.
We know perfectly well the problems with which compliance departments have to face to meet the constantly changing regulation in this matter.
With the development of the computerization of financial services – the amount of data processed by the AML analytical systems is growing rapidly.
The degree of complexity of the data itself, the number of connections and structures that should be analyzed in one integrated environment is also growing.
Modern AML solution – main goals and architecture
The system designed by our specialists consists of four main parts which are applicable in the following areas
Customer risk analysis – based on its properties like country, origin
Transactions analysis – looking for suspicious, occasional and linked transactions.
Reporting engine – for reporting the analysis results
Anomaly detection system – Based on machine learning – self learning AI that helps for find and report any non -standard behavior of the client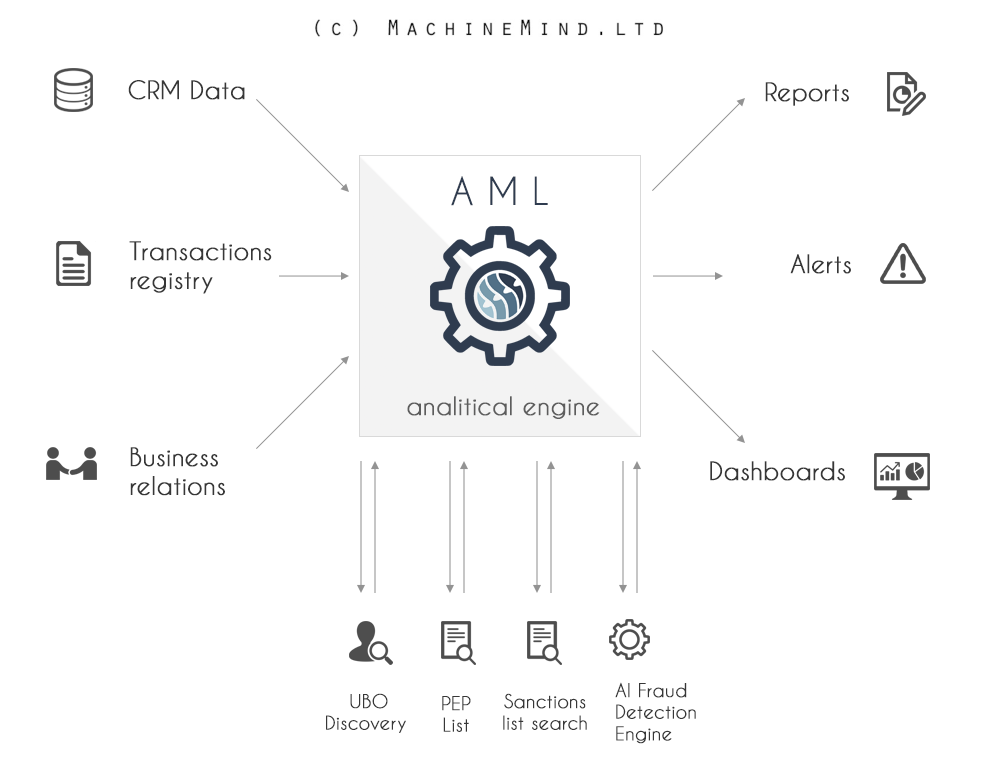 For more detailed information please contact us.
Compliance consultancy and technical assistance
In addition to the strict IT services and products available on the HyperFlow platform, our company provides technical and procedural advisory services on compliance, AML, KYC and risk based approach.
If you are looking for AML specialist or need consultancy or support with in the above-mentioned fields – our experienced specialists are able to help in the design or implementation of even very unusual solutions.